I am on the floor crying my eyes out feeling so close to all that was and all that has gone…reading Dark Mountain blogs(Dark Mountain get involved )which is all about the stories and myths of now and beyond…so many animals and insects are being lost to the world wide use of pesticides and GMO's, and insecticides, all ecocides, all destroying human bacteria and natural diversity that keep us pollinating and luscious in life….we are literally drowning in chemicals and I cant stop crying….
I stopped my beloved smoking on December 14th 2017. ON the biggest adventure of my life to Costa Rica to absorb not the grey plumes of years of medication on drawing up into my lungs the grief of my childhood, of loss, of trauma, of pain and separation as I was taught daily by Aunty Binks and her weirdness that somehow we, Johns children were different, were not secure in The Common Farm, and that her children were very much included in all the joys of a protective mother to her own brood. NO Costa Rica was a demonstration to myself, to my daughter that there is more to life than being stoned, being drunk, be self righteous, being in a group of other addicts, of being in therapy, of belonging to something no matter what, and that I am very much my own island. I am not wishing to just go and feel ok about this and that, and be ok for the little attempts I make at writing my little ideas out.
I am deeper and much more than all of that even reading Nelson Mandela's in augural speech: '
Our deepest fear is not that we are inadequate, our deepest fear is that we are powerful beyond measure. It is our light, not our darkness that most frightens us. We ask ourselves, Who Am I to be brilliant, gorgeous, talented and fabulous? Actually, who are you not to be? You are a child of God – Your playing small doesn't serve the world. There is nothing enlightened about shrinking so that other people will not feel insecure around you. We were born to make manifest the glory of God that is within us. It is not in just some of us; it is in everyone. And we let our own light shine, we unconsciously give people permission to do the same. As we are liberated from our own fear, our presence automatically liberates others.' 
I read a good and simple read on holiday by Brene Brown, Braving the Wilderness – The quest for true belonging and the courage to stand alone. It wasn't the usual self help book that gives hints and tips for containment and structure by doing certain daily mantra's and prayers and things with other like minded groups and such like. She herself after years of learning how to recognise the behaviours that we are all seeking the telling of another to do something, external peer factors, institutions, governments, parents, friends and heroes and heroines, but rather that the way to work out things for oneself are not by following the crowd to belong, but to listen inside deeply to why you were called to listen in the first place. It took me out of the crowd and put me back into the wilding of myself. The calling of nature, of all the things I love and wish for.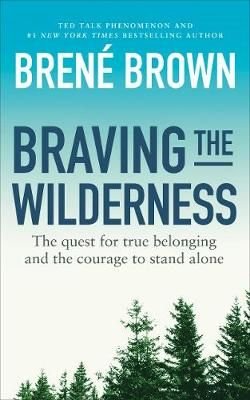 And again I will reiterate, it is not as though I know best, have tried al manner of self help therapies, groups, organisations etc..of which I have and there is no shame in seeking out what lies deep within, that needs attention, and intention, no, its just that, I have seen a lot of things about how I am and right now, I am ready to do the biggest work.
And it is terrifying.
The Mia of before 2018 wanted very much to keep getting her lungs filled with smoke, to keep the separation of the pain and anguish of years of growing up on the farm, in the fields, around the hedges, in the water meadows, on the animals, riding around, and being a girl outside in freedom with insects, and butterflies and bees and birds wide, far, up close and personal, as an insect would more than ofter land on your tongue or down your throat as you galloped kicking on. There were heaps of insects in my early childhood, and then suddenly I remember quite clearly, Dad saying in middle common, where are the butterflies, the Admiral was usually always around, resilient, and lots of, Swallow tails, skippers, the brown moth, so many others, all suddenly gone. A barren desert and Dad realised that those blasted organo-phosphates 
Organic
had killed the hatcheries and the soil was drenched in these carcinogenic cancerous chemicals killing everything, so he stopped using them, and my own brother Lester took on the organic farm status and the
SSSI
site walking where by millions of old grasses, vetches, flora and fauna lived and still do, harmoniously in sync over millennia and the forages, animals, voles, moles, rabbit, hare, badger, all part of the glorious majestic ecological bounties of  time space that is this earth we called Mother.
WE are her children, her cells, her multitude of life and life sharers, story tellers, myth wonderers, and all part of the a legacy that today is shamefully at the battling pitch of astro turf and synthetic food and pharma that are wrecking human, animal, plant and insect life on earth. The elementals have asked me to wake up, stop using, stop abusing, stop worrying, and get cracking on what I am here for.
I like anyone, like to relax, to joke, to eat well, to hang with dear ones, and to explore the beautiful countrysides of the world, but when I am procrastinating and lying around filled with  the ubiquitous and repetitive matrix of ills and dull-dumbs, humdrums,  as the world wide web weaves images, sounds, lectures, lessons of work work work for the system of Orwellian be-moths and slave entrapment,  down playing the wonders of the world as we scratch our existence out of mediocrity, somehow those world leaders, those prime-ministers, the presidents, those monarchs, and masters of greed, and slavery, are all still here.  And Yet, this past three years for me has been very different, and at times I too have just played myself down from my own wonder and willingness to be someone not just another something that works in a job that I don't like and be in a relationship with someone that I put up with. There is much much more about the way I grew up amongst flowers, and fauna, and fields of consciousness swathed in the pre-first world war Edwardian glory before the mass industrialisation of manmade weapons used against Mother Nature and ourselves. Why did those wars come about and what did they herald other than the normalisation of more wars, terror stories, and made up jargons to keep us perpetually lost and confused. It would seem that man itself had morphed into caricatures and grotesques statues of worshipping the mighty guns, the madness of weapons not just on each other, but on the very nature we have grownup on and told to be true.
Yet somehow something, somewhere in all of the very Confucius underlying, underpinning and tactical jeering on of the normalisation of synthetics versus organics, and blues versus reds, and them and us cat calling.
Are you with us, or with them? The Clintons blared, and The Bushes when the towers came tumbling down. We have all be learnt to choose a side. To be accountable for who to vote, who to pray for, who to shop with, who to look up to…and here's the thing, not the golden bullet, not the general marching of one or the other like I myself was under. I sought to choose, because that was the trajectory of my history lessons, the winners versus the enemies, the Kings and Queens of Houses, and parliament and all its war criers, and do gooders, all telling us that if you vote blue you get this, and if you vote red, you'll get that. I was simply going mad. I had simply got lost so I dived underground in a different sort of foraging and found myself reading books about the world without governments, and a world that is a wonder and not something black or white. I broke down again and again, and then realigned to my own inner voice, which is full of pledges to why I came back, and what my messages are.
To promote all things local, organic and seasonal – but how – I realised in
Costa Rica
, that as much as tica's and ticu's 
Costa Ricans
likes to think it is an ecological paradise, of which to a degree it does resonate that way because there are many national heritage sites that are protected from the ball and chain of slavery in mass deforestation across the world, yet the food in that country for a simple vegetarian is not all that it seems.
My choice was rice and beans, and yet the rice was refined, so without its wholeness and nutrient qualities for a good vibration of life force, and the beans refried and not fresh as I'd have liked.
In a nut, apart from eating tonnes of wheat in all its forms and varieties of which here in the UK there is no difference really, the best food for a vegetarian in Costa Rica is the fruit, the wonderful fruit and yet I am doubtful that all is as it seems. Costa Rican's are getting rather tubby around the waste line. The men have hips and the women are quite tubby. I was shocked but then it is so across the central and south american continents as wheat and meat, cattle mainly and pigs, are culled massively, intensely on the once rich fertile soils of the Amazon, and plateau's of diversity and richness, now ploughed up and general food mills with general foodstuffs is out of the packet, the can, the freezer, the processed, and the dull taste of the sameness coated in sugars, artificially high, and mass intensively sold in little shops everywhere in coloured plastic packaging. Its not what I thought I would come across. But then I look up north and see how America has turned its land over to Monsanto, Dupont, Syngenta, BASF, General Mills, Krafts, Unilever, and on it goes and we the human populations, keep sucking on the bone of consumerism.
I am aggrieved and concerned.
My daughter and I were there for for just over three weeks and we came back with larger waistlines and the weirdest thing for me, was I was never a great Pizza eater, but as the choice for veggies is down to pasta, pizza, nachos, bread and or meat meat meat, and dining out in Costa Rica is expensive if you are hotelling, and holidaying in that manner, you start to look at cheaper foods and gravitate consciously towards them. But here's the thing. I think that the wheat in my pizza's were not only NOT organic obviously, but had hidden drugs in them, as they were morish and I started to salivate towards supper time on the promise of those drugs inside, synthetic, genetic and modified to keep us hooked on the tyranny of mass production and mass intense farming. It had my head swivelling in all manners and I realised that the worse thing ever could happen in Europe as it is in the America's is that we become wholly dependent on synthetic and mass modified versions of ourselves by GMO'S and ICI's and all those mass corps of death.
That we could soon really lose our motivation in know- how in eating well, feeling alive, vital and in tune with our senses and perceptions as we turn over our interdependency of all things bright and beautiful, all creatures great and small towards the mass extinction of this 
anthropocene
 to  destructive broken down bodies that are addicted to the patchy greys, and hues of synthetic mass produced scientific money making destroyers of our friendly gut and flora bacteria needed in our own biochemical worldly organisms. That the world we inhabit is losing its abundant teeming fisheries and watery pastures as the desertification of mass money making schemers keep us fed with low thudding dull eating cocktails of listless and sickness foodstuffs, keeping us down and out of our second hearts, and brains that is the body.
WE are all going through the heavy weight return of Capricorn in Saturn, its ruler after years in exile reaching Sagittarius in its last house which is the new teachings of man and beast coming together, the myths, the stories, the whole mysteries of universal and ancient herstories and histories.
We all got a chance to remember who we are. And I for one, have come back to point in a one direction of our relationship to the soil and to the food we eat and the wonder of biodiversity.
I am a farmers daughter, who did smoke many a quarter, and yet I have one mission and that is to remember we are made of clay and we return to clay in the soils, the humus and the activity of death, rebirth and death. And that should we continue to keep ploughing up the lands to turn over to chemical synthetic burning acidification stretches across the belly of our great Mother, we in-turn will die under our own forgetfulness that we are so much part of this world in all its beauty and sentience and glory and past and future and now present awakenings. We know the shift is here. We know many new borns are here and many old ones have returned  to face the cloying and destructive greedy war mongers. There is another way and it is the trinity. It is the upwelling from the source of soil, and mulch and insects, and worms, and millepedes and fungi, and mycelium and photosynthesis and roots and wood and bark and leaves and plants, it is all that we are.
I am redesigning my life and it hurts not to dull and medicate and trance myself out. I am asking my higher powers to allow for myself to die so I may be reborn, nourished and able to transmit the electrolytes and multitude of universal and earthly sub-atomical quantum molecules into the fires of ageless wisdoms and do the job I was meant to do and be.
To Stand up for Mother Earth.
To party with purposes.
To eat organic and will gratitude.
To share my own knowledge as a child of the universe…or something along those lines….
pointing to the right way of thinking, in order to have the right frequencies pushed out and beyond right back down to earth.